iESE Gives Back to the Public Sector with Graduate Scheme
As a not for profit social enterprise whose sole mission is to improve public sector services, iESE strives to invest back into the sector where possible, and the Kent Graduate Scheme is just one way they are achieving this.
iESE began its partnership with Kent County Council in 2014 and has so far taken on seven graduates offering a six-month structured programme of development across a range of engagements. This graduate scheme helps to develop the talents and skills of the public sector, by taking in graduates on placement and giving them a rewarding opportunity to get involved in local authority transformation.
Ellen Blakemore, a University of Sussex Graduate of Politics, conducted her third placement in the Kent Graduate Scheme with iESE in September 2017 after completing two other placements, where she worked in a variety of service areas at Kent County Council such as Libraries, Registration and Archives & Flood and Water Management. When asking Ellen what attracted her to the Kent Graduate Scheme, she exclaimed that after University she knew she wanted to work in the public sector and was looking for a placement opportunity that would show her a range of service areas and be able to develop a broad range of experience.
During her placement at iESE, Ellen was involved in lots of projects including working with the national building society "Nationwide" and she spent a lot of time working on high-level customer focus wheel assessments such as Rushmoor Borough Council, where she grew her passion for customer experience and developed a detailed understanding of mapping services against customer demand.
"What I loved about my placement with iESE was the sheer variety of projects that I was able to participate in; the opportunity to work with several different local authorities across the UK over that short period of time really allowed me to grow and develop my skills, especially working alongside experienced colleagues with different consulting backgrounds."
At the end of her placement at iESE, Ellen was offered the chance to stay permanently as a Business Consultant, and is now working with Folkestone and Hythe District Council on an exciting two-year whole organisation transformation project.
"The team are truly fantastic – I was really excited to accept the job opportunity at iESE as it is such an interesting and diverse field of work. I love that I get to work very closely with the public sector and help make a difference with a variety of organisations all over the UK."
Another University of Sussex graduate Sherif Attia, with a BA in History and Politics and an M.A in Comparative Politics, begun working with iESE in March 2018 for his second placement of the Kent Graduate Scheme. In his first placement, Sherif was involved in the Outcome Focused Practice project at Kent County Council, which ensures people with learning disabilities had the right care package and providers delivered the right outcomes to achieve this.
"It's really rewarding to see the positive impact on individual's lives; this graduate scheme in the public sector does just that!"
Over the past few months, Sherif has been a great addition to the iESE team working on a new health and social care project called the Disabled Facilities Grant, and he has also been involved in the Folkestone and Hythe District Council project.
"I've enjoyed working on the Folkestone project because it's a transformation close to home; it's going to be great for me to see the positive changes that will emerge over the next few years."
Sherif and Ellen both agree that the Graduate Scheme has allowed them to develop as professional individuals, picking up a multitude of valuable skills that they think will be highly beneficial in their future careers.
Andrew Larner, Chief Executive of iESE, believes that this scheme has not only had positive outcomes for iESE in their contribution to the leaning of the sector, but it has been highly advantageous for local authorities as well.
"The range and pace of experience on offer at iESE provides an accelerated development experience along with a range of robust tools and methods that are brought back into the council when the graduate returns."
Applications for the next round of graduates for this scheme are open for submission. If you are interested in applying and having the chance to work with iESE, go to https://www.kent.gov.uk/jobs/starting-your-career/kent-graduate-programm….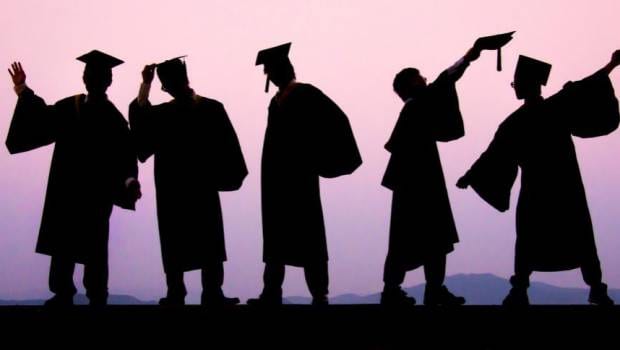 Please note you can unsubscribe at any time.
What is your biggest challenge right now?