The CareFundingCalculator (CFC) is copyright of iESE.
©iESE Ltd 2009. All rights reserved.
Any use, adaptation or use of adaptations in whole or in part or all of the CFCs in any form is prohibited other than purchasing a licence of the new version of the tool, CareCubed©.
You may not, except with our express written permission, use, copy, adapt distribute or commercially exploit any versions of the CFC and/or its content. Nor may you transmit it or use it in any other website or any other form of electronic retrieval system.
The CareFundingCalculator (CFC)
Caring for the most vulnerable in society means that it is crucial that councils have access to the most up-to-date information.
The CareFundingCalculator © (CFC) was a tool that calculated the cost of specialist care packages using an evidence-based approach to give a clear baseline for care costs.
It saved councils across the UK over £63m when looking to support both residential care and supported living for adults, by reducing the cost of current placements by up to 60% .
According to a social care review, the tool saved up to £2.1m for individual councils and delivered 40% improved productivity and lead the way on the new approach to setting equitable care fees across residential care.
You can no longer purchase this tool.  If you want to speak to us about the CareFundingCalculator, please contact carecubed@iese.org.uk.
CareCubed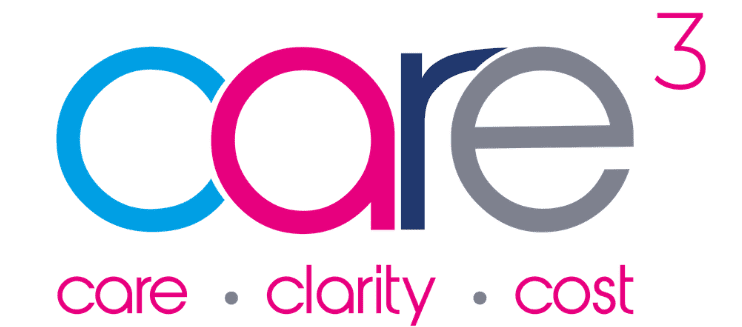 As time has moved on, we have developed a new version of the CareFundingCalculator © which is based on its decade of experience in calculating the fair cost of care.
CareCubed © is a secure online tool that helps calculate the fair cost of specialist care placements, which is available for both care commissioners and care providers in adult's and children's services.
CareCubed brings significant enhancements to the modelling of care costs in line with changing patterns of care provision, as well as ease of use on mobile devices, a fresher user interface and enhanced support for 'What If' options and analysis and collaboration within and across organisations.
Find out more information about CareCubed© here.
If you want to speak to a CareCubed expert, please contact carecubed@iese.org.uk.
What is your latest public sector challenge?