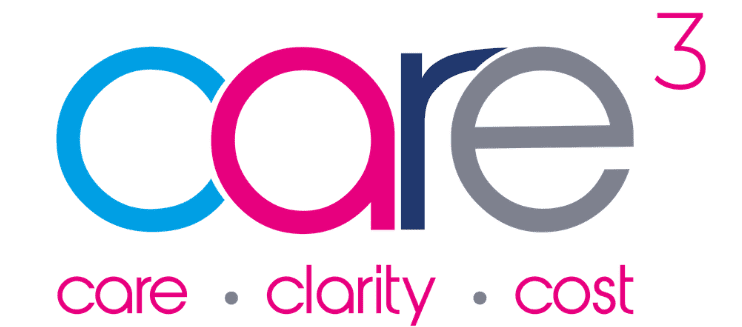 We are on the hunt for CareCubed Associates!
Are you passionate about the care industry?
iESE are looking for associates to support commissioners (local authority and NHS) and providers in implementing CareCubed across adults and children's services.
About This Opportunity
We are looking for individuals with a commissioning background (local authority or NHS) or in a commercial/finance/service development role in a care provider.
We are looking for associates who are as passionate about the care industry, and bring experience, skills and insights in commissioning/service provision and fee negotiation that will make the difference to our clients.
Existing knowledge of CareCubed or its predecessor the CareFundingCalulator would be an added bonus.
This opportunity will cover a mix of work including:
Training delivery
Mentoring
Project coordination
Change management
Fee negotiation
Delivery of user forum sessions
A secondary aspect is to contribute to the ongoing development of CareCubed, including:
Gathering customer feedback
Testing
Preparing training materials
Updating documentation
About iESE
iESE is a truly unique organisation, as a not-for-profit social enterprise, we work in partnership and support the Public sector, Private sector and the Third sector.
Sharing Best Practice
We have been supporting organisations for over 10 years, to help them meet the challenges they face, and in that time, we have delivered real savings of over £600m for our clients.
Innovative Solutions
We are a recognised and valued partner within the sector with a successful track record of delivering innovative transformation and service improvement programmes across the UK.
Customer-Centric and Community-Enabling
We transform all aspects of public service from leadership and corporate management to both back office and frontline services using a customer-centric and community-enabling approach.
Building Capacity Not Dependency
Owned by and delivering for the sector, we seek to build capability – working alongside our clients as both a delivery partner and mentor, developing skills to deliver effective change in the future with reduced need for external support.
Evidence-Based Approach
We provide a range of evidence-based tools, services and partnerships to help local authorities and other public sector bodies do more with less.
Key information – the process
Our recruitment process is delivered in three stages:
Stage One – Expression of Interest
This helps us to learn a little more about you and understand if your skills and experience match are a good match for iESE. You will need to answer a series of questions and have an up-to-date CV ready to submit to be successful at this stage.
Stage Two – Online Interview
If successful, you will be invited to take part in a short online interview. This will be a great opportunity for us to learn more about you, your values and your experience. This will also be a great opportunity for you to meet members of the iESE team.
Apply Now
If you feel you are a great fit for this opportunity and would like to work with us, please click on the link below to start the application process.
What is your latest public sector challenge?