Local Government Transformation Conference 2019
Tuesday 12th November | Church House, London
Delivering Digital and Technology for Local Public Services
The Future Is Digital!
The focus of this event was the use of digital and technology to totally reinvent local public services. Throughout the day, there were a number of presentations of leading practice across the UK, followed by the opportunity to ask specific questions to a panel of experts.
Alongside the presentations, there was also be the chance to participate in live demonstrations of new tools and technology and join in on roundtable discussions to share ideas on the areas ripe for disruption in digital and technology.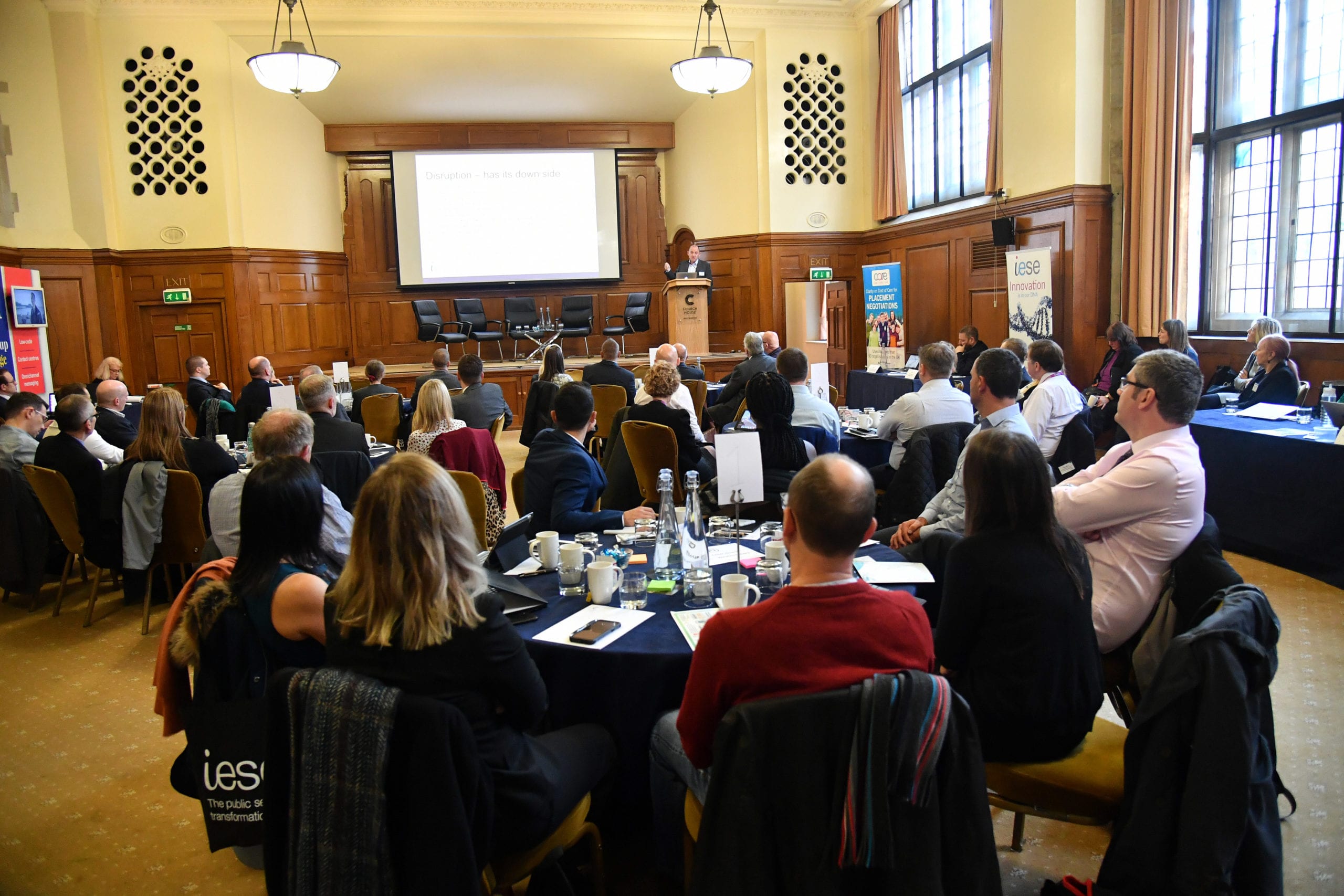 Certificate of Excellence winners
Cheltenham Borough Council's Licensing Team
The Kent Digital Initiative
Interested in our next conference?
Click on the button below to go to the conference event page and find out more information!
Transforming Digitally
Local public services are changing dramatically, not just in how we are working but what they do.  Whilst we often think of the digital organisation of the future, we also need to think of a digital approach to transformation itself.  The "Transforming Digitally" session looks at some key developments that allow us to transform digitally and build dynamic local public services. We are pleased to have the following presenters for this part of the conference:
Gary Pyke – London Borough of Ealing: Analytics And AI To Aid The Production Of Education & Health Care Plans
Matt Radcliffe + Michelle Pearson – iESE: The Cultural Compass and The Organisation Modeller
Kevin Borley – Assurity: AppGuard – A New Approach To Managing Cyber risk
Lynley Meyers + Simon Pike – Netcall: Achieve A Truly End-To-End Customer Journey
Real Time Local Government
The best local public services deliver information and service in real time.  But many local public services are still digitalisation of paper pushing processes rather than digital systems that are predictive, preventative and up to date in real time. Putting local public services on a real time footing gives the sector the chance to be "on the front foot" rather than reacting to events.  The "Real Time Local Government" session will look at some key developments that deliver a real time approach. We are pleased to have the following presenters for this part of the conference:
Dominic Taylor-Langley – Smarter Digital Services: Delivering Services Using Customer Insight
Dr Yvonne Anderson + Jill Thorburn – Mind Of My Own: Transforming Services Through Children's Voices
Simon Laker – My Sense: Not Just Technology For Technology's Sake
Vanda Leary iESE: CareCubed; The New Online Tool Bringing Clarity To Care Cost Calculations
David Robson – Archemys: TeleHealth As A Service
What is your latest public sector challenge?